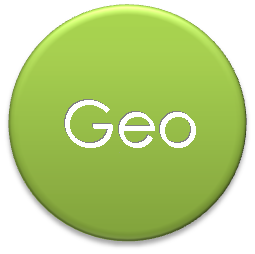 THE UK & GLOBALISATION

INTRODUCTION: from the global to the local scale -and back
1. On a global scale: the world as a global village
Faster & cheaper communication and transport
• The transport revolution for goods (containers shipped to multimodal hubs and people (low-cost air transport called the RyanAir effect in Europe)
• The communication revolution thanks to digital & information technologies allowing the convergence of internet, TV and phone services (Skype, social networks)
Free flows, no borders?
• Mostly open borders for goods, services & capital: free trade (= no tariffs, no import taxes ≠ protectionism) on a global scale & in the EU common market on a regional scale
• More complex for people: closed borders for permanent migration, only allows documented, regular immigrants, more open borders for temporary migrants (students, tourism & business) => the majority of undocumented migrants arrive (by plane) with a temporary visa and don't leave when they have overstayed.
=> An accelerated globalization: (extensive, intensive & fast transnational flows connecting people & places, creating international networks & subsequent interdependence)
• More worldwide connectivity => more human mobility, migration & increased trade, investments
• The international division of labour (IDL): TNCs (transnational corporations) select locations for their comparative advantage => keep value-adding activities & decision-making in headquarters in country of origin but relocate production abroad, elsewhere (lower taxes, cheap and/or skilled workforce)
=> competition between global cities (the most powerful world cities = transport hub with political and cultural influence, high-end services & high-tech economy) to attract global flows
2. On a regional scale: the EU migrant crisis
EU border policy: open borders in Schengen area (free movement of people inside 22 EU member states since 1995) but closed border outside Schengen monitored by Frontex, the EU border agency,
+ Specific push factor: arc of crisis (from the Indian subcontinent to the African Sahel including the Middle East) instability
& specific pull factors: developed (def+rule of law) former colonial powers (language & cultural links), Welfare State (social protection by public services like health care, education),
=> The 2015-2016 crisis: unexpected yearly influx of nearly 2m immigrants
• arrived by migration pathways/routes mostly by sea crossing the Mediterranean to southern EU (Greece), less than 2.5% by land to Eastern states (Hungary),
• mostly asylum seekers hoping to become refugees (forcibly displaced people at risk if back to their home country and so granted asylum in another state) .
• surviving in Calais now closed makeshift camps (Jungle 2015-2016,Sangatte 1999-2002)
3. On a national scale : the UK & international migration
UK's policy
• A strict border policy:
- 1995: refused Schengen
- 2004: signed the Le Touquet treaty, agreement with France (= border controls, immigration checks before travelling from a sea port, in Calais instead of Dover when going to the UK)
• A selective immigration policy
-2003: end of visas for low-skilled non-European workers to reduce New CW immigration
-2004: unrestricted employment of EU Eastern Europe 8 new members (A8) => the only low-skilled immigrants => paradox: non-Schengen country but free movement of A8 workers.
Immigrants to the UK
• Specific pull factors:
- Links UK-Commonwealth (former worldwide colonial empire = old CW developed former 'white' dominions like Canada + new CW -the opposite, like India)
+ No ID in the UK
• Their profile:
- Mostly male, young, educated, skilled (brain drain: attracting creative mobile high-skilled labour) workers, less unskilled (3D jobs dirty, dangerous, demeaning) workers = economic migrants sending remittances (money to support families) and planning later family reunion.
- Mostly permanent immigration but more and more re-emigration/circular migration (going back to their country of origin after a temporary stay).
The last specificity: British emigration tradition
- Long-established diaspora (community scattered worldwide) mainly in the CW and the USA
+ New lifestyle/amenity migration (relatively affluent households moving to places with potential better quality of life).
4. From local to global: London a global city
The assets of an attractive city
• Multipolar powerful command functions: political (Downing St, Westminster, Buckingham), economic (leading financial centre with CBDs (the City with London Stock Exchange -LSE, & the Docklands), leading fintech cluster (concentration of interconnected creative-digital businesses, suppliers and associated research institutions in Silicon Roundabout, Hackney & TechCity), cultural (museums, monuments, stadium -2012 Olympics)
• Fast multimodal transport infrastructures: ports (70 sites, the main: Tilbury container port and distribution park, the newest: London Gateway port and logistics park), best connected European airports (6) + Eurostar rail link
=> Massive flows of (goods &) people => maximum diversity, cosmopolitan, multicultural city (only 45% of Londoners 'White' British in last 2011 census), business people & visitors/tourists
A city challenged by major issues
• Socio-economic divide, polarisation: inner London deprived (migrant) versus gentrified (by middle-upper class & now by global super-rich = super-gentrification) areas, communities => affordable housing crisis
+ Environmental challenge: urban sprawl, transport costs and congestion
+ New challenge: the Brexit (June 2016 referendum, 2016-March 2019 negotiations)
The answer : urban planning
• Urban planning (= rebranding policy) conflicting or complementary aims?
- a way to boost assets, already competitive sectors and stay attractive, competitive / other global cities
- a way to reduce inequalities, low quality of life & become more sustainable
=> Debate about regeneration: success depending on economic or social point of view
Debates + about London image: tradition (the past) vs modernity (the future) embodied in the skyline architectural controversy: historical monuments (St Paul's cathedral) hidden by new skyscrapers (the Shard)