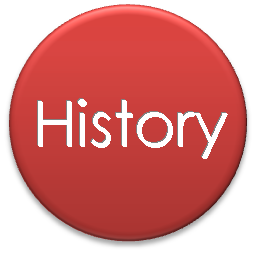 THE AMERICAN DREAM
Introduction
2. Method: Commenting on a bar graph
Stage 1: Presenting the document: the introduction
(rephrase references) This bar graph published by the INS in the 1990 statistical Yearbook shows the changing origins of immigrants to the USA between 1841-1860 and 1901-1920, (define main notion) that is to say where immigrants came from before settling in the USA, (give context) in the 19th century at the time of the Industrial Revolution.
Stage 2: Analysing the document
DESCRIBING A BAR GRAPH - What you see
structured (≠ parts) and detailed description
INTERPRETING A BAR GRAPH - What you know
add and structure the definition of key notions

Flows


• F

rom 1841 to 1860, in the 1840s and the 1850s: more than 4 million immigrants


•

Between 1901 and 1920, in the 1900s and the 1910s: more than 14 million immigrants

More immigrants


• From a small number of immigrants = small immigration
• To a large number of immigrants = mass immigration


=>

open borders to facilitate the free movement of people




Origins


•

1841-1860: nearly 1 million and a half Irish, Germans, approximately half a million British


•

1901-1920: 2 million Italians, Austrians, Russians = sharp rise, half a million British = drop

More diversity


•

Immigrants coming from Europe and more precisely from northern and western Europe = old immigration


• Immigrants from Europe too but more precisely from southern and eastern Europe = new immigration


=>

a cosmopolitan society, i.e. with many different ethnic communities
Stage 3: Concluding
To conclude, (assess doc) we can say this document is reliable -as it comes from an official source, and unbiased as it shows mere figures without any interpretation, opinion.
To recap,(sum-up ideas) this bar graph shows the increasing quantity and diversity of immigrants to the USA and so the increasingly cosmopolitan US society. However, these different ethnics communities won't mix and will form a multicultural society.